Remortgaging your property and agreeing new terms with a lender could lower your monthly repayments and allow you to release a lump sum.
Remortgaging is when you replace your existing mortgage plan with new terms. It could help you find a better deal and reduce your monthly mortgage payments, while also freeing up funds for home improvements or to help with life's important moments – like a wedding.
Your mortgage is probably your biggest monthly expense. By moving to a new lender with lower rates, we could help you save money on repayments. Let us take the hassle out of switching – call today for a free quote.
There are different types of remortgage loans to suit your individual circumstances.
Pros and cons of remortgaging
Like any important decision in life, you should weigh up the pros and cons of remortgaging before making the big commitment.
Raise additional funds Whether it's increasing the resale value of your property with a new extension or financing a wedding, you may need the extra cash to take the next step. By remortgaging, you can free up funds against your property, giving you a lump sum to spend as you need.
You may find a better rate With property values increasing over time, your home may be worth more than when you bought it. By getting a remortgage quote, you can often find a much cheaper rate, meaning you could potentially save on the interest you're paying.
There are fees to consider When switching lenders, you may have to pay your original lender a penalty fee. This is called an Early Repayment Charge. Not all mortgages have Early Repayment Charges – it will depend on the type of product you have – so it's important to see whether any potential costs outweigh the benefits you'll get from any cash sum or new repayment plan.
You don't have much equity yet If you've only just purchased your home or don't have much equity invested yet, it's unlikely you'll find a better rate. You may find it's worth waiting until you've paid off more of your mortgage before considering a switch.
What can I use a remortgage for?
People may choose a remortgage product for a variety of reasons, including
Home improvements
You could release funds for refreshing the kitchen, converting a downstairs bathroom, or another project.
Cash lump sum
Whether it's planning a dream wedding or helping family through university, a cash lump sum can sometimes come in handy during life's big moments.
Extension or loft conversion
You could increase your profits when it's time to sell by remortgaging now to finance big home improvement projects.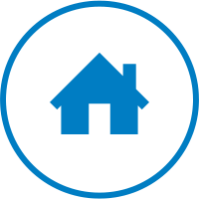 Buying another property
Purchasing a second property for rental can be a good source of income.
Applying for a remortgage
There's a lot to consider when it comes to getting a remortgage quote. That's why we've tried to make the process as easy as possible for all homeowners.